About
Tesla Android Project: Redefining the In-Car Experience
---
Overview:
Tesla's impeccable design philosophy lacks one thing - native support for Android, CarPlay, and Android Auto. But what if we told you, that the inbuilt browser of a Tesla could metamorphose into an interactive Android tablet - one that seamlessly functions even while cruising down the highway?
Welcome to the Tesla Android Project.
---
Chronicle of Evolution: Tracing Our Footsteps
1. Genesis [Initial Release]: After burning the midnight oil for over six months, the project's maiden alpha version took flight. Our North Star? Sheer usability. We envisioned an experience so seamless, so intuitive, that Tesla aficionados would find it irresistible.
2. September 2022 [Version 2022.38.1]: A groundbreaking leap! Eliminating the dual board constraint, the version exclusively housed essential software within the embrace of the AOSP (Android Open Source Project) realm. Result? A slashed cost, an uncomplicated entry point, and a flurry of bug fixes.
3. October 2022 Release: Simplicity, personified. Eschewing the need for a capture card, this release was all about the magic of a singular Raspberry Pi. With a new, unified system image, flash it onto your Raspberry Pi, and voila, Android gracefully docks in your Tesla.
4. January 2023 [Version 2023.4.1]: A year into this exhilarating journey, we unleashed one of the project's monumental updates. With Android 13 steering the helm, the update boasted an innovative audio module boasting DRM support, hardware-accelerated H264 video dynamics, USB tethering capabilities for Android, and a myriad of features nudging Tesla Android tantalizingly close to perfection.
5. May 2023 [Version 2023.18.1]: Another month, another marvel. With the introduction of OTA updates, the project also infused life into the virtual display component through hardware acceleration.
6. August 2023 [Version 2023.32.1]: Navigating through possibilities, the latest iteration of the project welcomes GPS functionality coupled with an ultra-responsive virtual display.
---
The Road Ahead:
Our journey is characterized by continuous refinement. With every update, we aspire to seamlessly blend Android's versatility with Tesla's impeccable craftsmanship. For those who dream of converging the capabilities of Android with the sophistication of a Tesla, you've found your destination.
Embark with us on this thrilling expedition, as we accelerate into the future, sculpting technological marvels one update at a time.
Looking for a plug and play solution?
Not everyone wants to build their own Tesla Android rig and deal with a cable spaghetti in their center console.

We offer a hardware bundle based on the Compute Module 4 that combines all the components in a sleek enclosure. It also contains an external Wi-Fi antenna and PCI-E expansion.
Our bundles are preloaded with the latest version of Tesla Android, ready to install in your car right after delivery.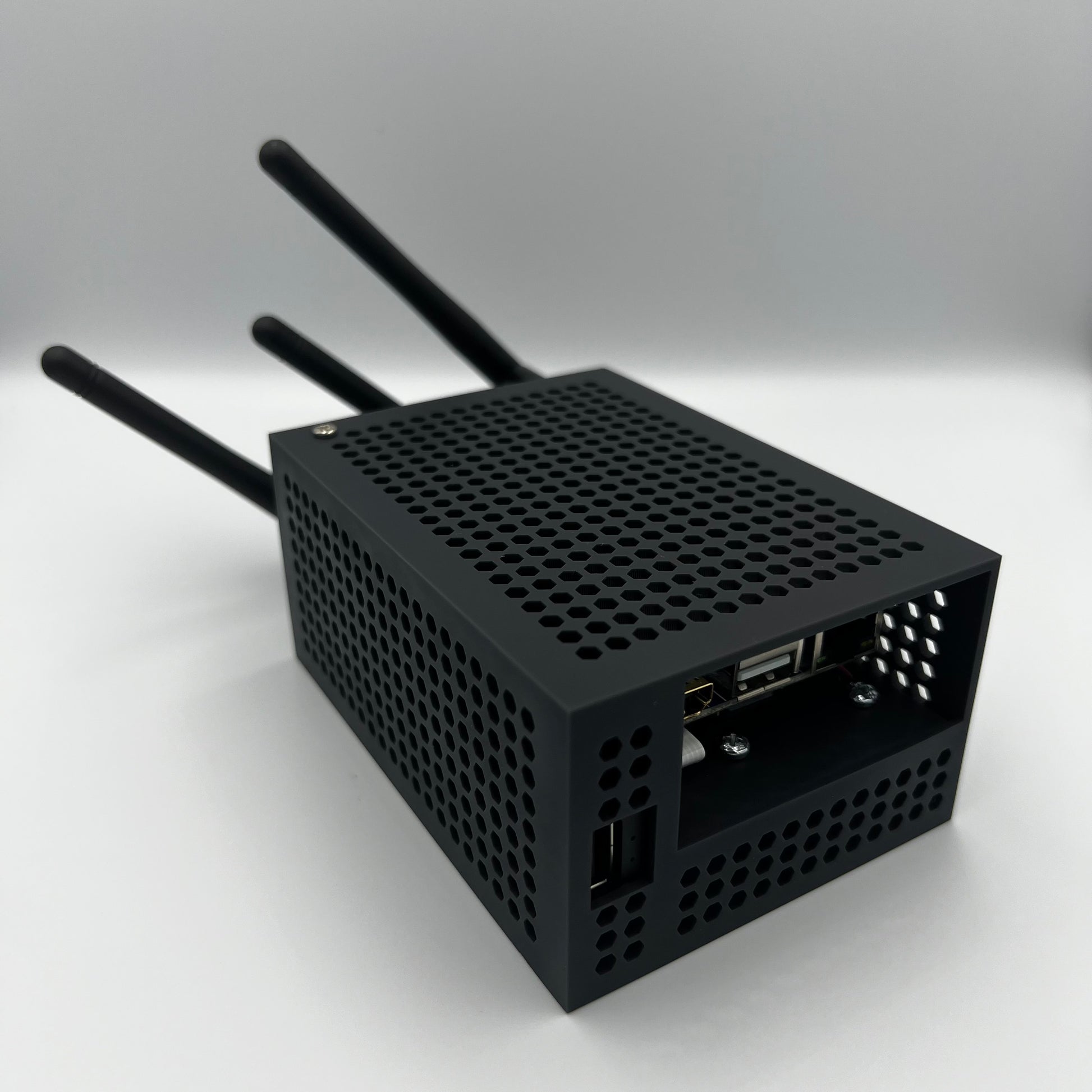 Compute Module 4 Bundle
Regular price
€279,00
Sale price
€259,00
Unit price
per
Sale
Sold out
View full details