Upgrade Your Drive with Android 13!
Transform your Tesla dashboard with our cutting-edge Android integration. Experience the ultimate in open-source, feature-rich technology, customized for your vehicle's needs.
🔓 Open Platform

Transparency First
Dive deep into our codebase. Every tweak, modification, and innovation is out there for you to see, use, and customize.

No vehicle modifications required
We prioritize your privacy and maintain a strong focus on security. Furthermore, our system operates independently without any interaction with the CAN network.

GitHub

📦 Use What You Have

Based on the Raspberry Pi
Got a Raspberry Pi 4? You're all set. Experience Tesla Android's full potential without spending extra.


Opt for Excellence
Prefer an integrated package? Get our Compute Module 4 Bundle for a seamless experience.

Compute Module 4 Bundle

🌳 Mature solution

Over two years of development

After 10+ updates, we've perfected the experience just for you.

Constantly improving
We are determined to constantly improve and add new features that will bring your Tesla ownership to the next level. We have fine-tuned the Tesla Android experience to cater specifically to your needs.

Release notes
Community-Driven
Built by enthusiasts for enthusiasts. Join our growing community, share your feedback, and be part of the next wave of in-car tech innovation.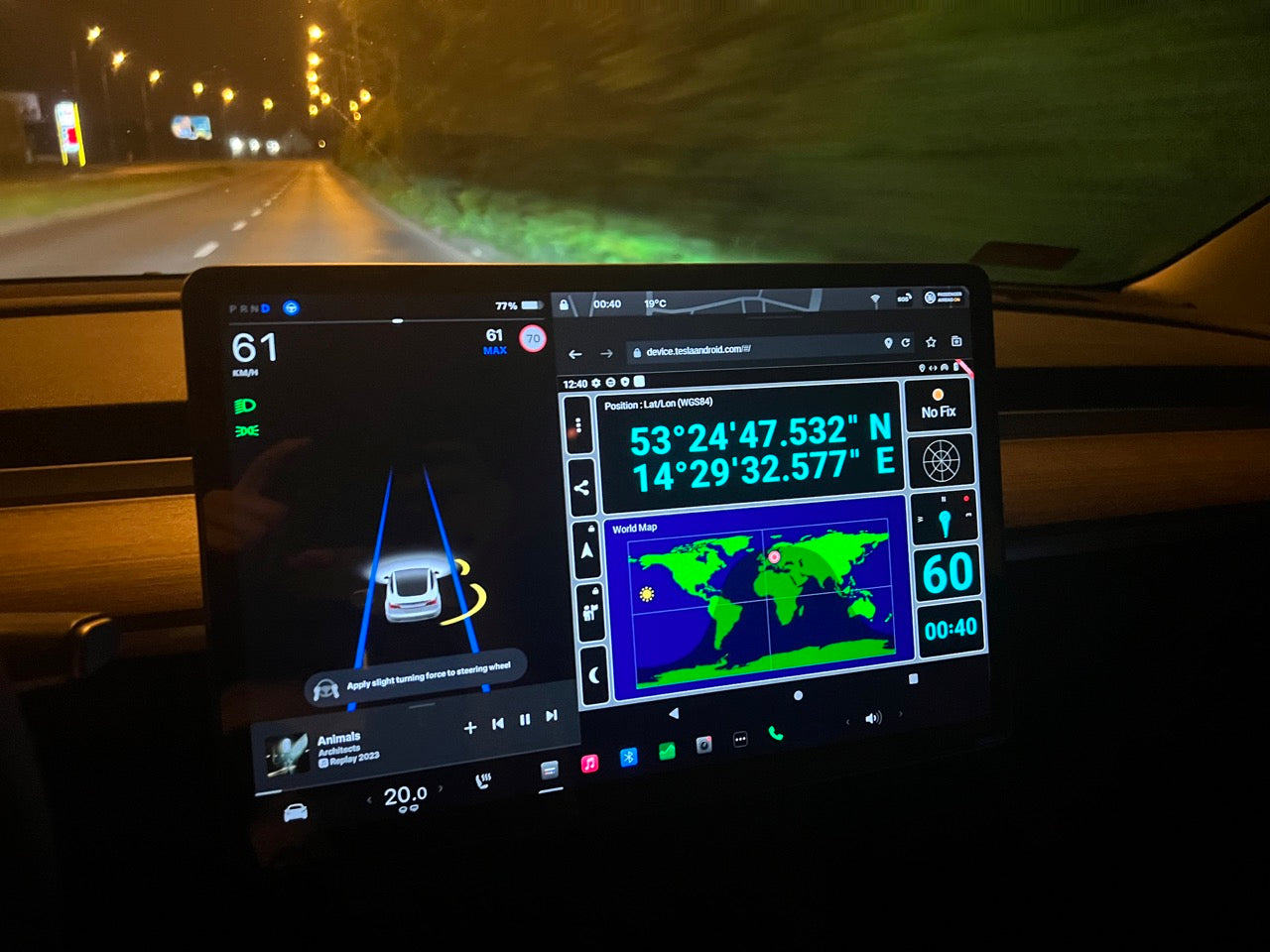 GPS Support
Tesla Android integrates with your vehicle and exposes the GPS module on the AutoPilot computer to the Android OS. No modifications required, the data is accessed via the Browser.
Streaming Support
We support DRM content. Enjoy your favorite movies with the whole family or entertain your kids on a long roadtrip.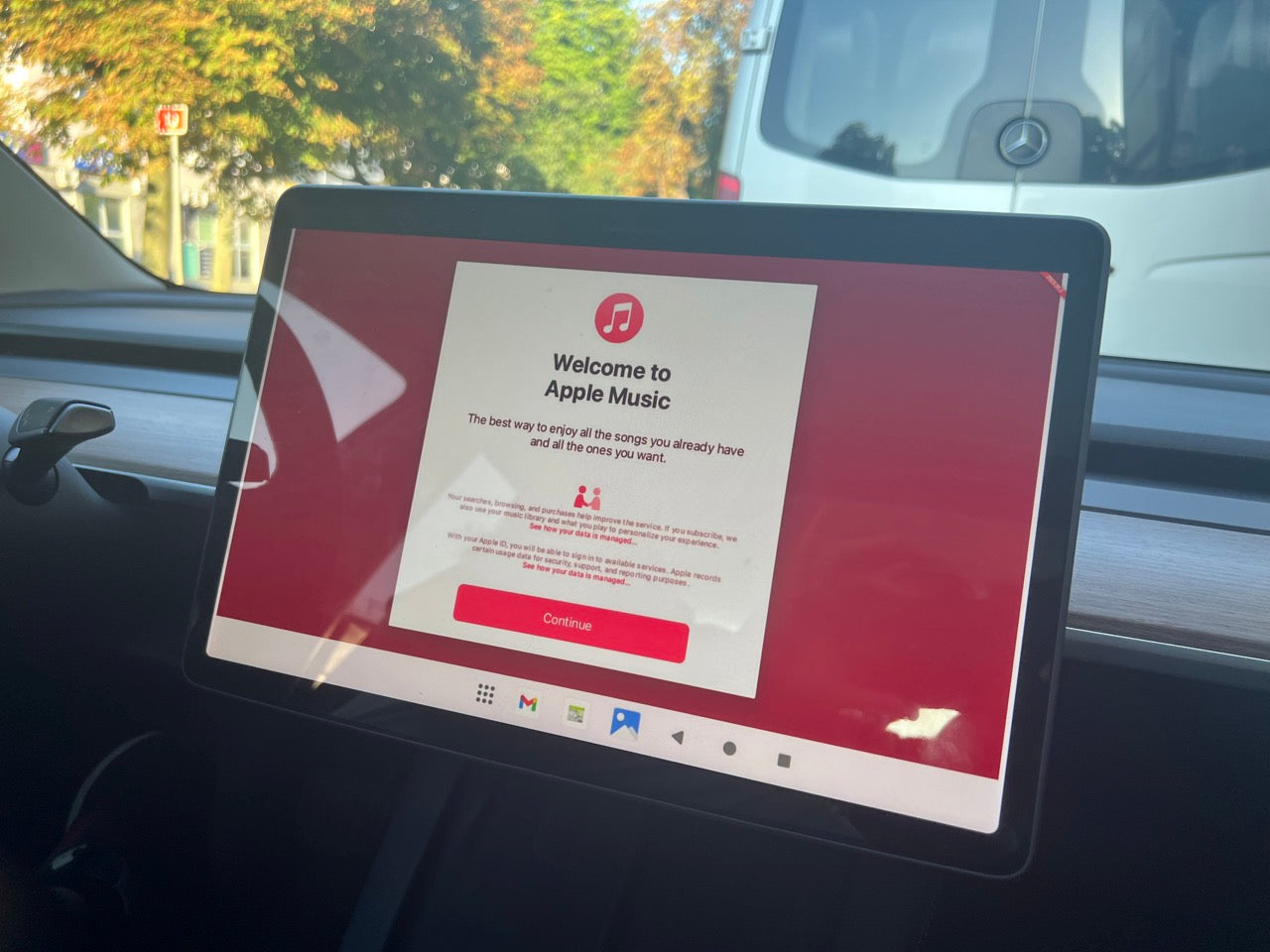 Theater Mode Support
You can use Tesla Android in full screen when parked.
Lossless Audio streaming is also supported.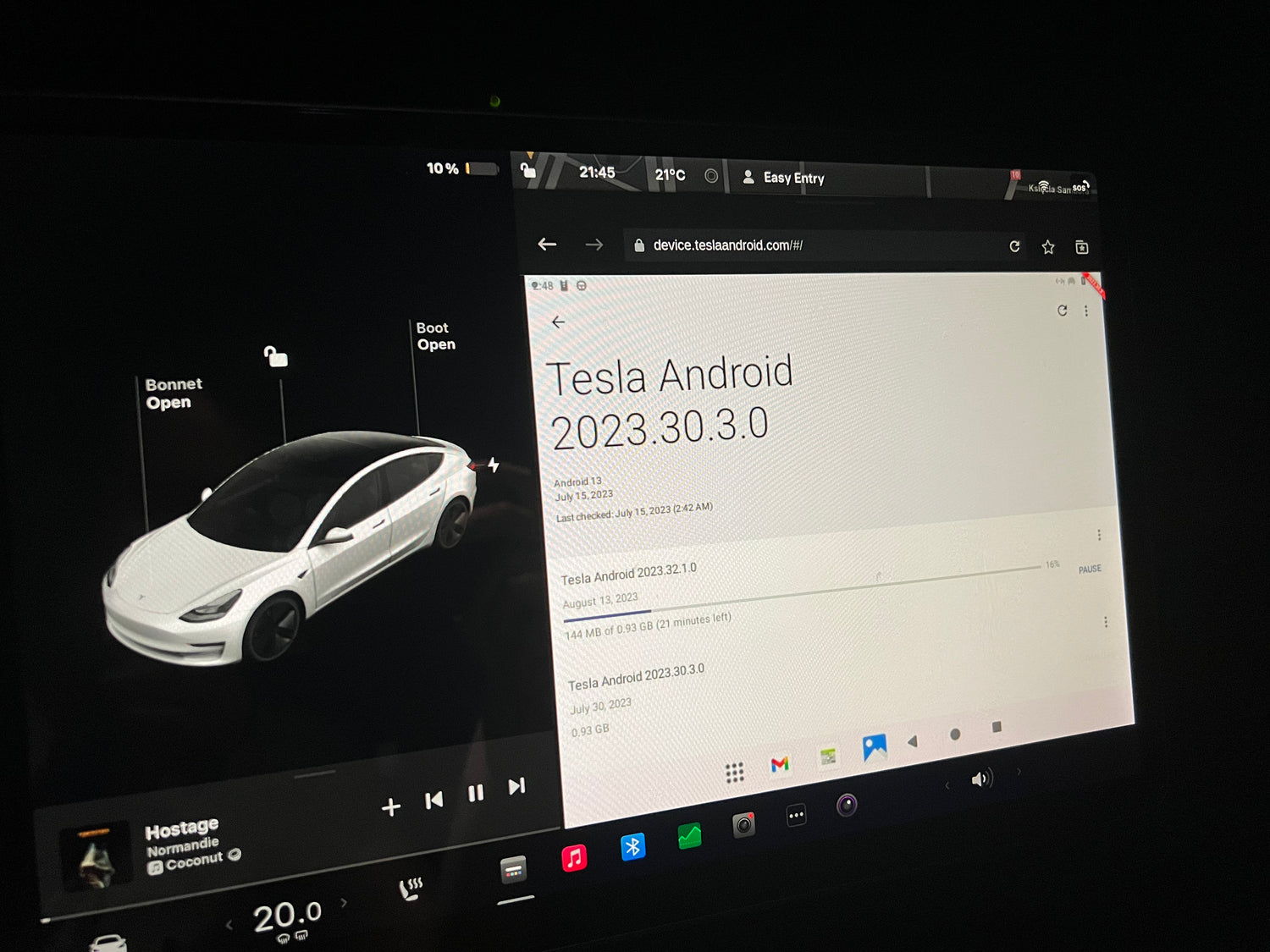 Smooth OTA Updates
Tesla Android supports A/B (seamless) system updates. Forget about manually flashing and configuring the system after every update.

Updates install when you are using the system and are followed by a reboot. A fail safe mechanism ensures that you won't loose any data in case of update failure.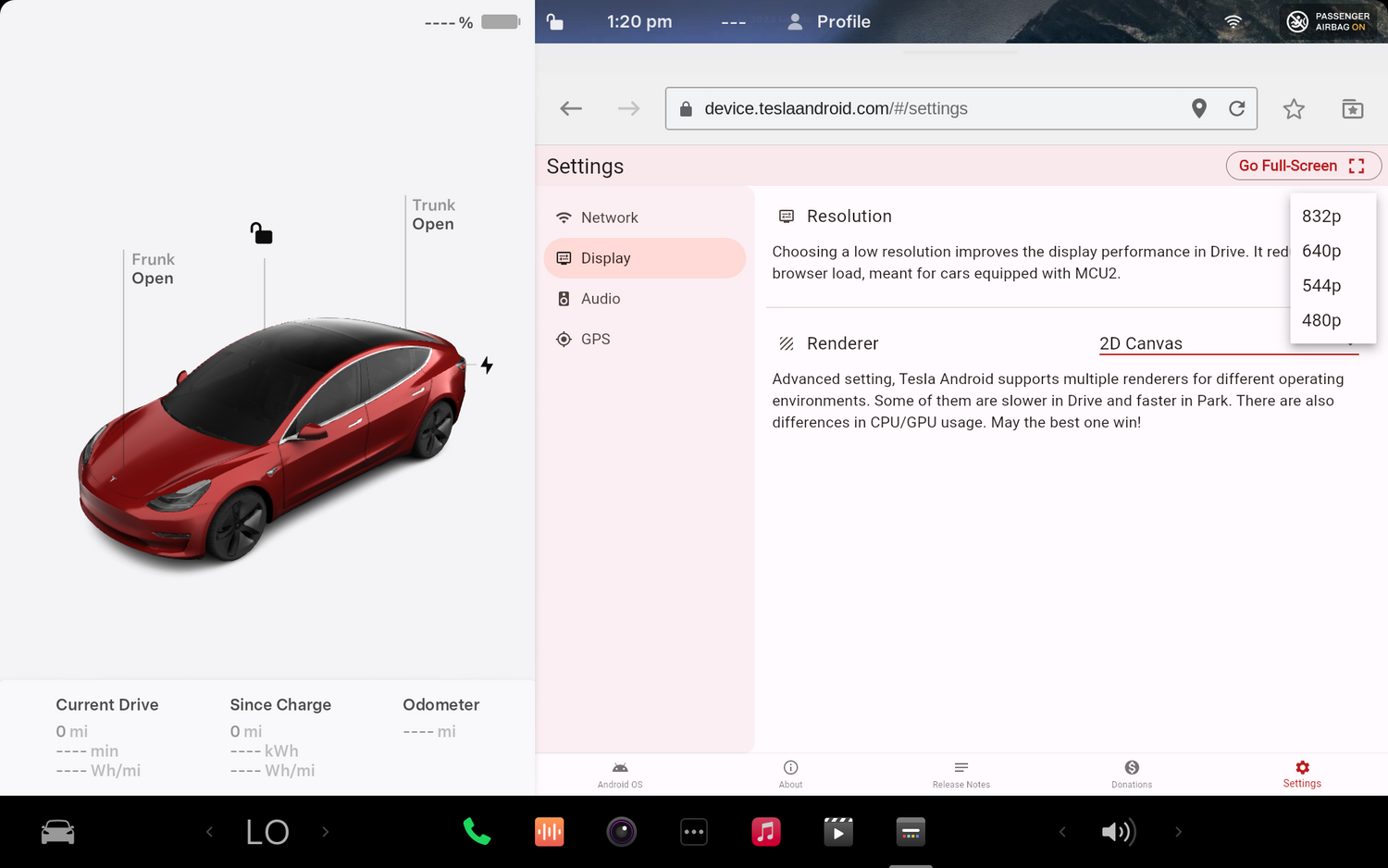 Display Settings
Adjust, enhance, and personalize your display preferences. Resolution presets help with improving the performance on Intel vehicles.
Looking for the hardware?

Immerse yourself in the ultimate Tesla Android experience with our Compute Module 4 bundle.
Simply plug the device into your USB-C outlet and start exploring.

Not everyone wants to build their own Tesla Android rig and deal with a cable spaghetti in their center console.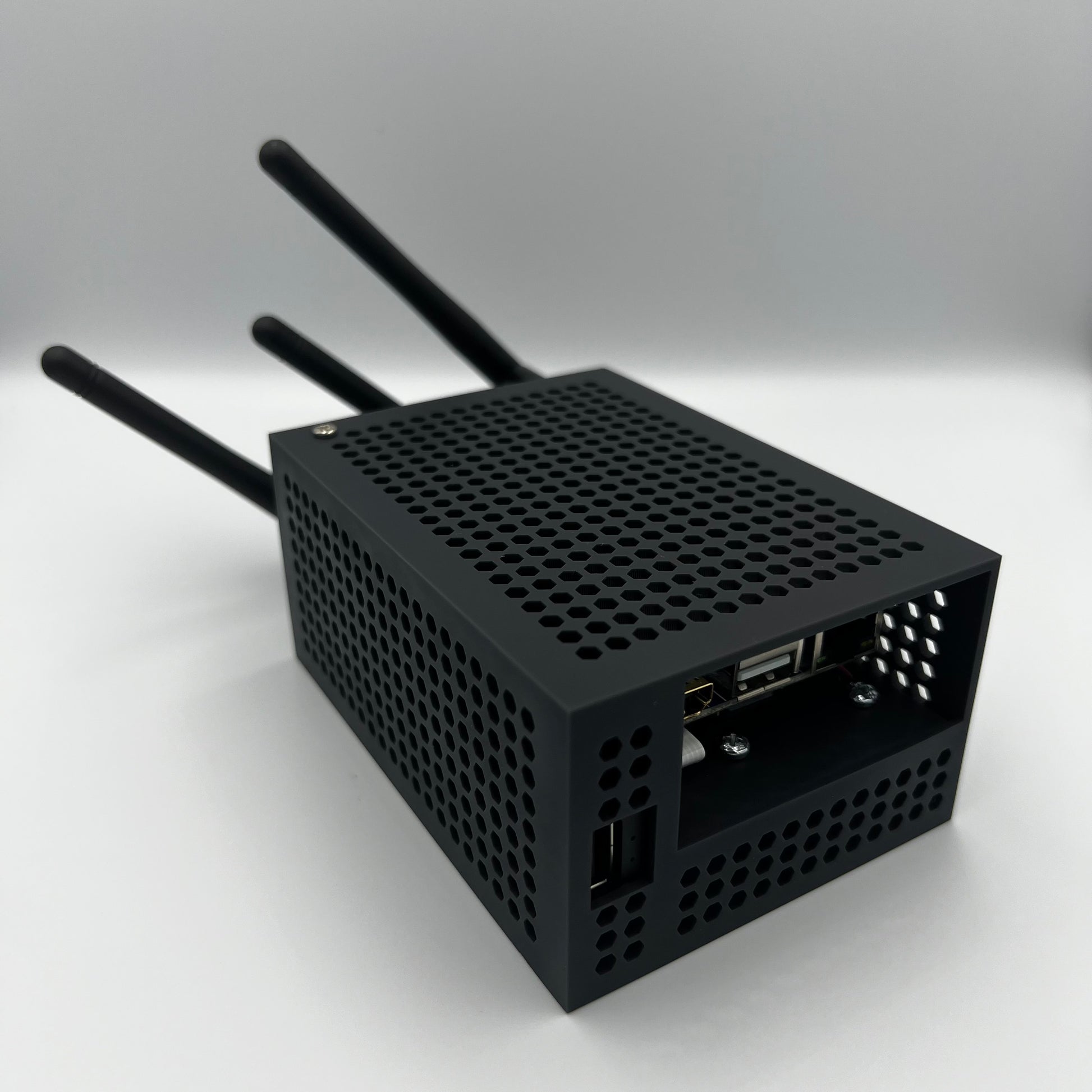 Compute Module 4 Bundle
Regular price
Sale price
€279,00
Unit price
per
Sale
Sold out
Share
View full details